16
04
2011
Anita McBride said that the American public has expected the First Lady of the United States to play certain roles, and those roles changed over time. "We expect them to use voice and comment on social issues," McBride stated. When it comes to the role of the First Lady, nobody seems to understand better than Anita McBride, who has not only worked with former President George W. Bush, but also with his wife Laura Bush.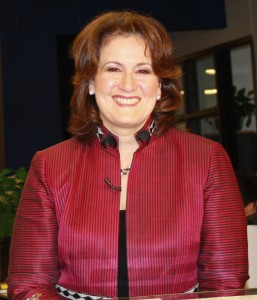 McBride, who served as Assistant to President George W. Bush and as Chief of Staff to First Lady Laura Bush from 2005-2009, joined students participating from the George Mason University Video Studio along with Steve Scully, the political editor for the C-SPAN networks, and students from the Georgetown University and  Purdue University.
The distance learning course, which is produced by C-Span, is a unique opportunity for students to interview guests via video conference. The course airs on C-SPAN3 on Fridays at 5 pm and also streams online (http://www.c-span.org/Distance_Learning/).
"A First Lady has been most effective when they bring their own experiences," stated McBride. The First Lady "humanizes the president," explained McBride, "she acts as a window to see the president."
She explained how Laura Bush was typecasted by the media as the "shy, retiring librarian," but managed to break through that with a voice of her own. McBride illustrated that we, the public, expect our First Lady to be deeply engaged. For example, Laura Bush did this by focusing on global health awareness and the Emergency AIDS plan.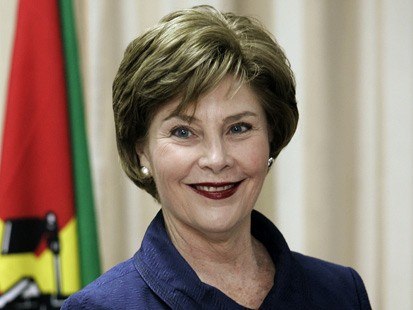 Now, First Lady Michelle Obama has focused on the issues of school bullying, obesity and military families. This raised the question of whether a First Lady do too many issues and lose focus, but the answer according to McBride is "Michelle Obama has been very strategic, and so far she's only focused on how to become more engaged with your children's life."  I think these issues presented by Michelle Obama are perfect for today's nation, and for her, as she has two emerging teen daughters of her own.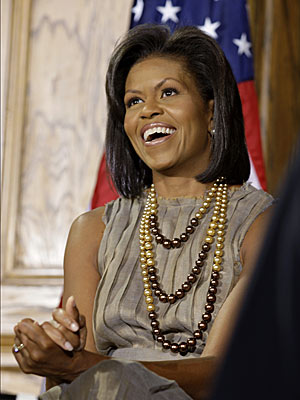 As for the Obama Administration, she said "No other leader faces what the United States President has to face," so she is very happy to hear that the Obama's seem like a normal family with a dad, mom, kids, homework and even a dog.
Great questions that were asked during the C-SPAN interview by fellow students:
What if there was to be a First Man if a woman president was elected? McBride says it would simply stay the same job, to support the wife and for the man to have a voice of his own.
Excluding the thee First Lady's she has worked for, which First Lady in history would she have liked to work for? McBride: Abigail Adams and Dolly Madison.
Mrs. McBride is also a member of the U.S.-Afghan Women's Council, a historic public-private partnership between the U.S. and Afghan governments, Georgetown University and private sector institutions to help Afghanistan women find their place in a post-Taliban society. "They [the Afghan women] don't want a hand out, they want a hand up, they don't want to be perceived as victims," McBride explained.
Comments :
No Comments »
Tags :
Anita McBride
,
Laura Bush
,
Michelle Obama
,
White House
Categories :
C-SPAN Interviews