22
03
2011
The video age is upon us. More and more people are editing their way into the world of video, a world where publishing and creating a video is becoming incredibly easier. An impact of a video can alter a story from having the reader just reading to having them feel like they were part of the story. Any kind of journalist can participate and produce their own videos, and the video craze has been caught on so fast that news stations and papers are now creating a new job position: a video journalist.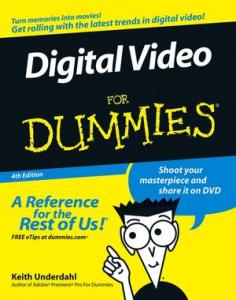 Briggs' tips:
Plan different approaches for different projects: analyze the story and think about what's the best way to represent it, and if you're a beginner and need a starting point, there are two types of videos–> Documentary style stories or breaking news with highlight clips videos.
Try storyboarding you video out: It lets you visualize and plan out your video, so you can figure out the style of the video and know footage you need to go out and shoot.
Mix your shots: Not all shots in a video are the same, well at least not the good videos anyway. Make sure you try to use different angles and shot concepts, like in an interview, shoot over the interviewers shoulder, but if there is another interview, try it from different spot.
Build a five- shot sequence: 1) Close up on the hands 2) close up on the face 3) wide-shot 4) over-the-shoulder shot 5) another shot from a different angle. This sequence could be of someone doing a task that your story is describing.
*I reccomend starting out with the Flip video cameras, as they are super compact, easy to carry around and even easier to use and hook up to a computer.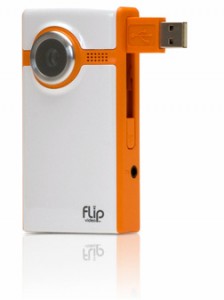 Another great tip Briggs states is that you should control your story with voice-overs.
* The Final Cut Pro editing program from Apple was the one I used throughout high school, and it was especially useful in my broadcast journalism class in my senior year. Super easy to use and it offers a ton of different editing and video techniques, a definite recommendation.
This video called Best Video Editing Blogs shows you what the best technology and what sites to get advice from if your a newbie videographer and also what to use if your a pro and want to step up your video skills.
Comments :
No Comments »
Tags :
Journalism Next
,
Mark Briggs
,
Video editing
,
video journalist
Categories :
Mark Briggs "Journalism Next"